Fast Facts
With 90%+ customer satisfaction, it's clear: keeping liquor public works for Manitoba!

Keeping liquor public helps keep alcohol out of underage hands

Public liquor profits stay in Manitoba, funding health, schools and more

Keeping liquor public means safer streets, stronger communities & better service

Public serves us better! Better service, safer communities & reinvesting at home

Manitoba Liquor & Lotteries invests $11.5M a year to promote safety & treat addiction

Manitoba's Public liquor: 855 family-supporting jobs, wages stay in the community, and profits fund services you count on

From Express Marts to extended hours and home delivery, public Liquor Marts are more convenient than ever
Share These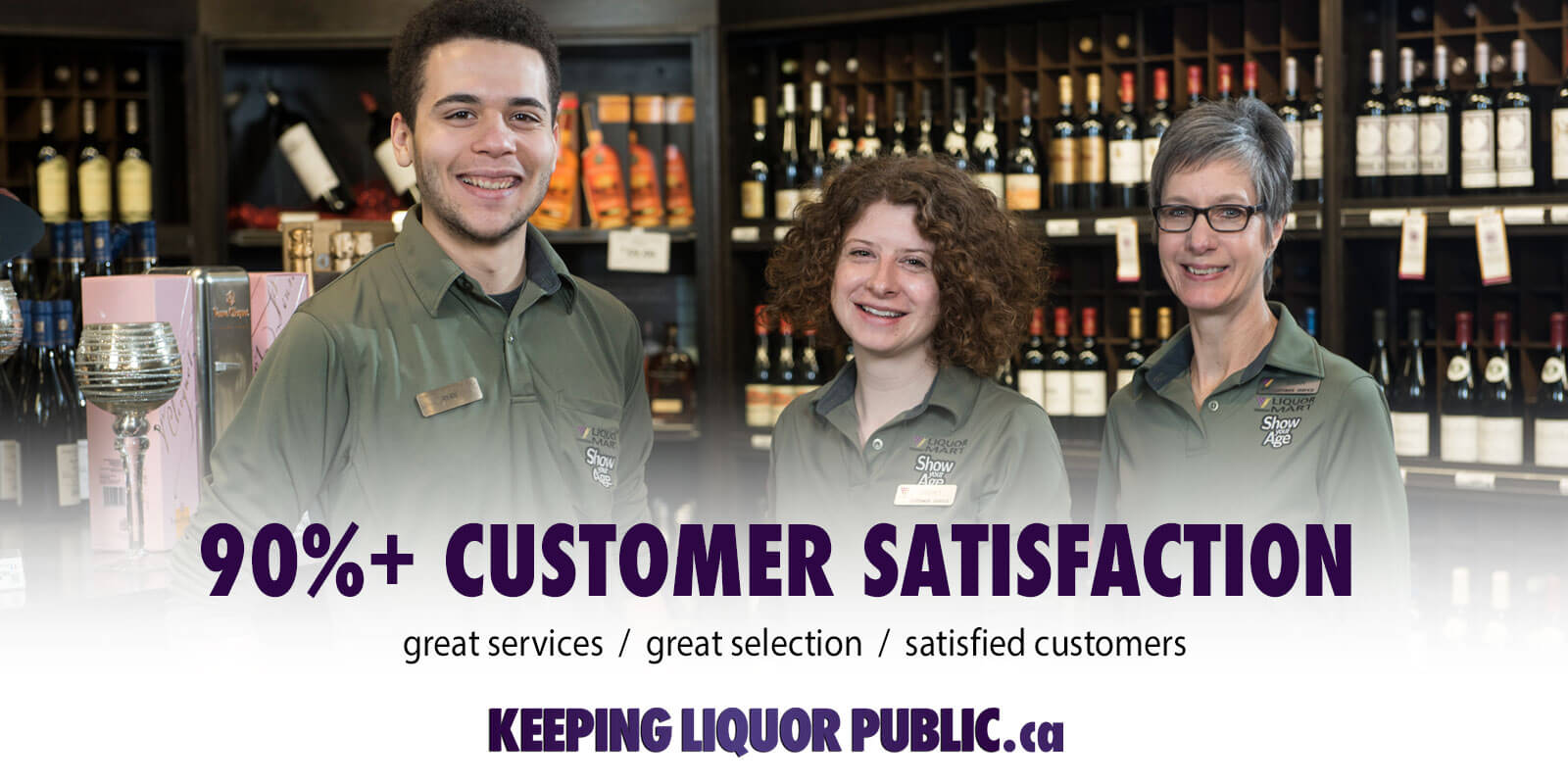 Keeping Liquor Public: 90%+ customer satisfaction. Great service and selection, strong social priorities, satisfied customers.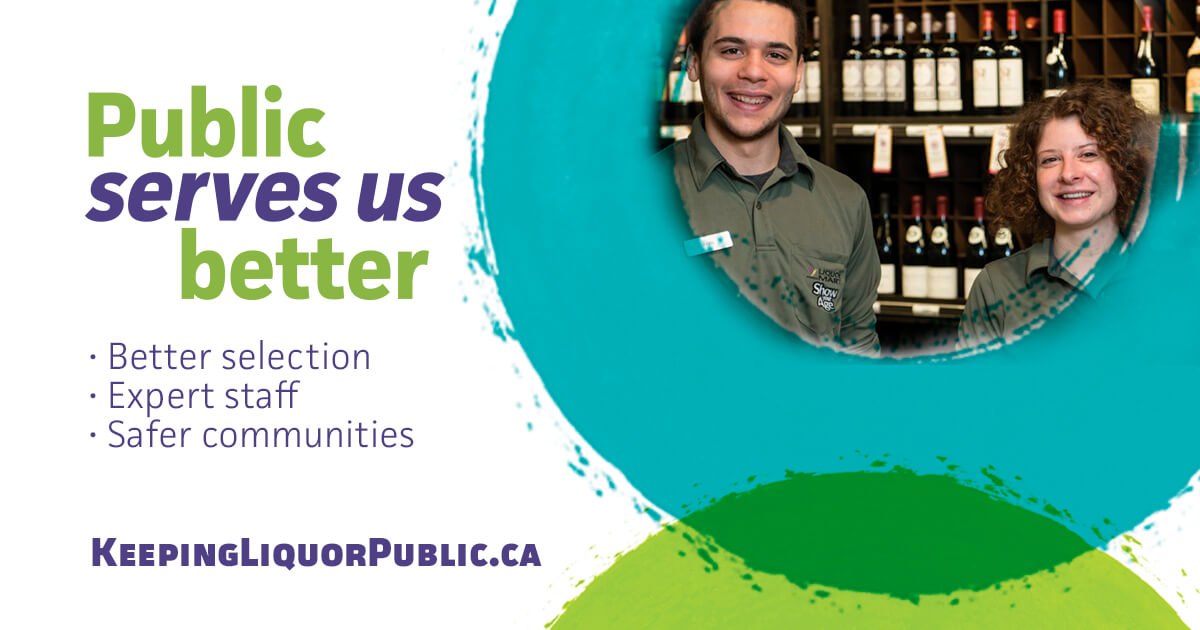 Better selection, expert staff, and safer communities.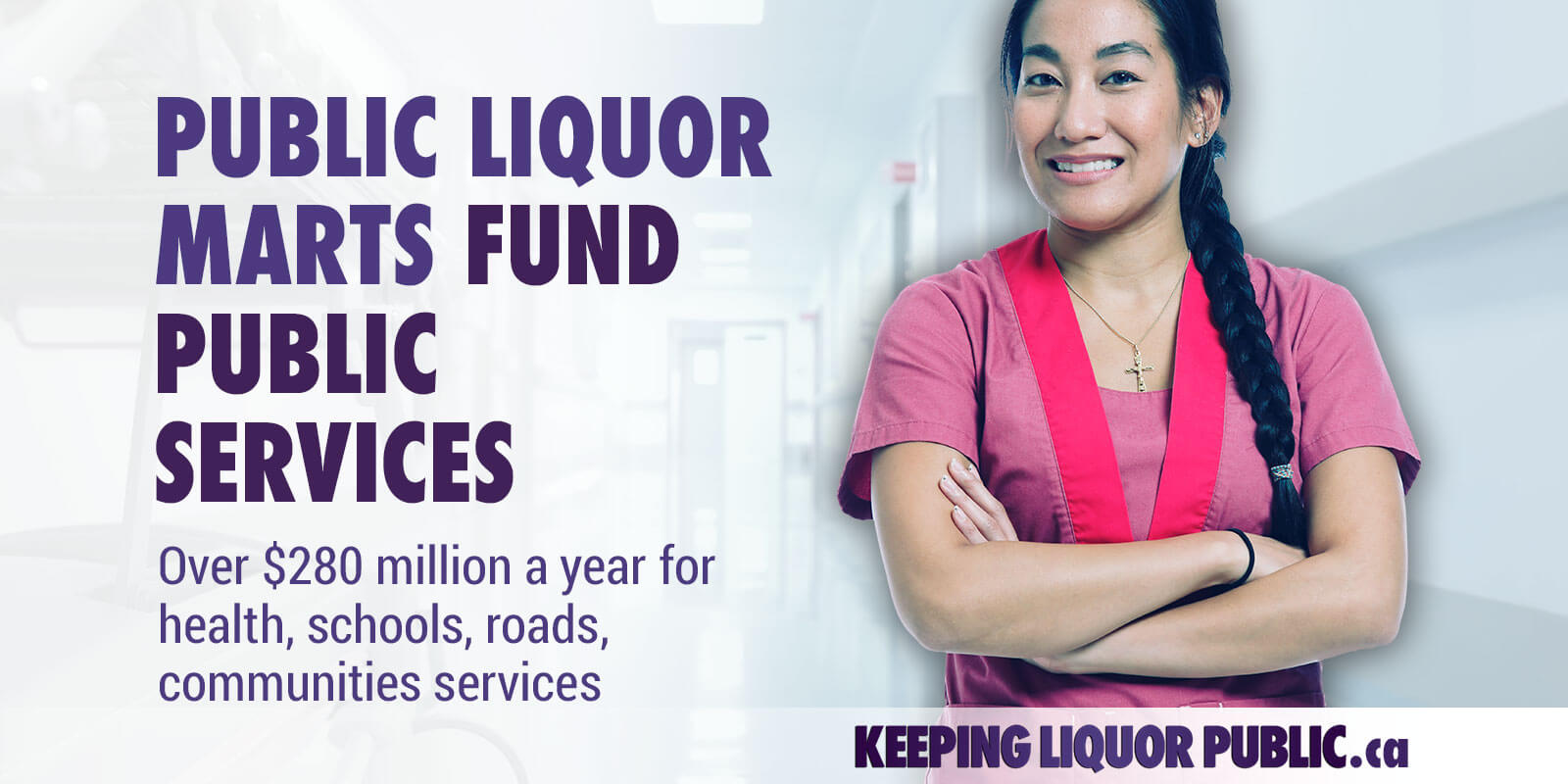 Public Liquor Marts Fund Public Services — over $280 million a year for health, schools, roads, community services.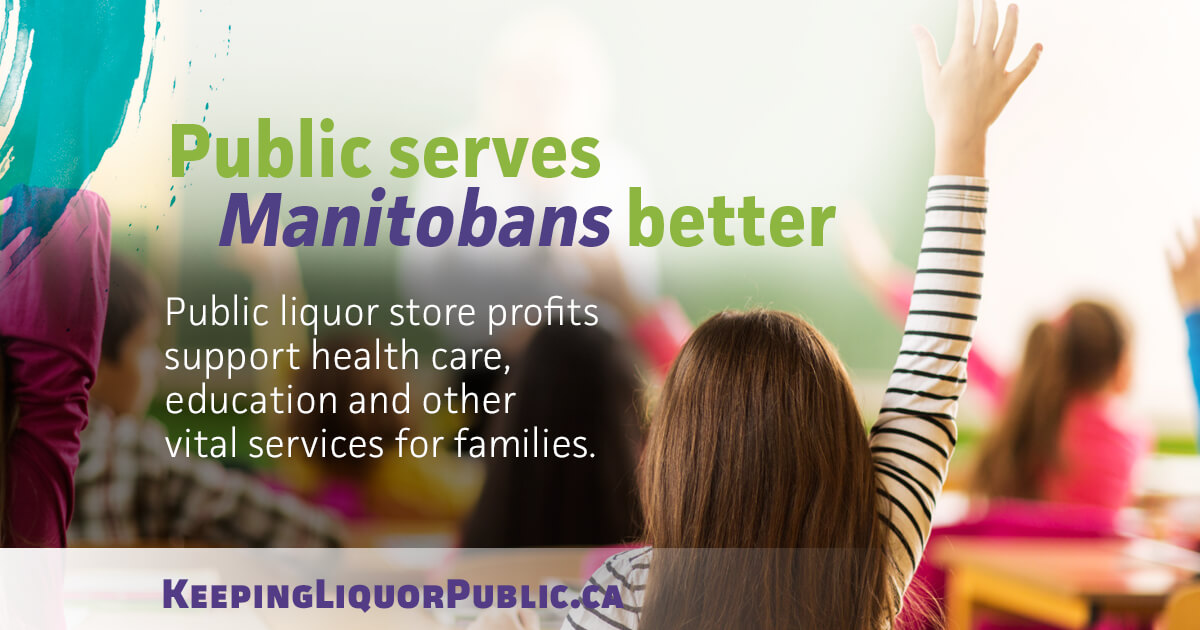 Hands up if you're glad that public liquor stores help fund services families count on, to the tune of over $280 million a year.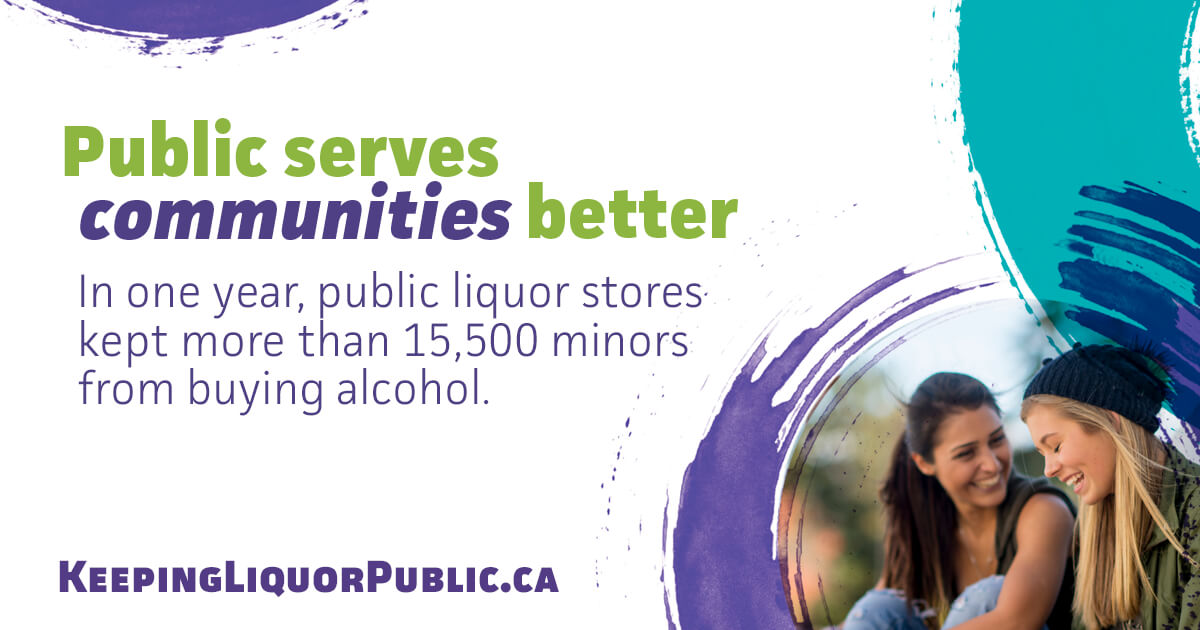 Public liquor stores refused sales to over 15,500 minors in 2015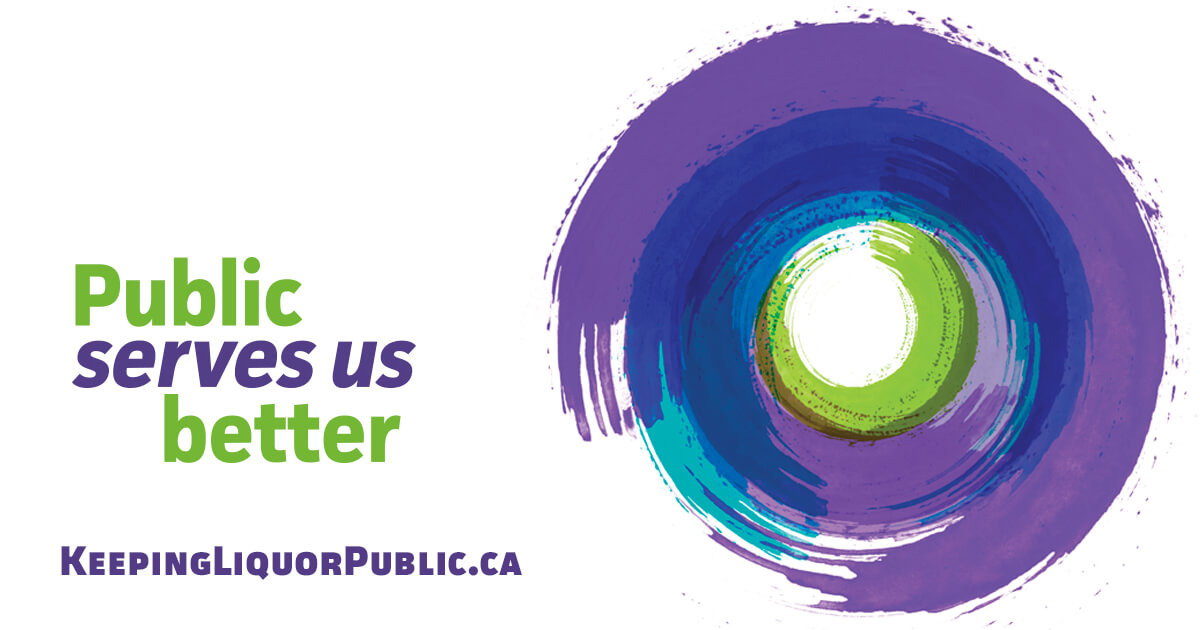 Did you know? Public liquor store staff are trained to protect our community by refusing sales to minors and people who are drunk. It's one more way public serves us better.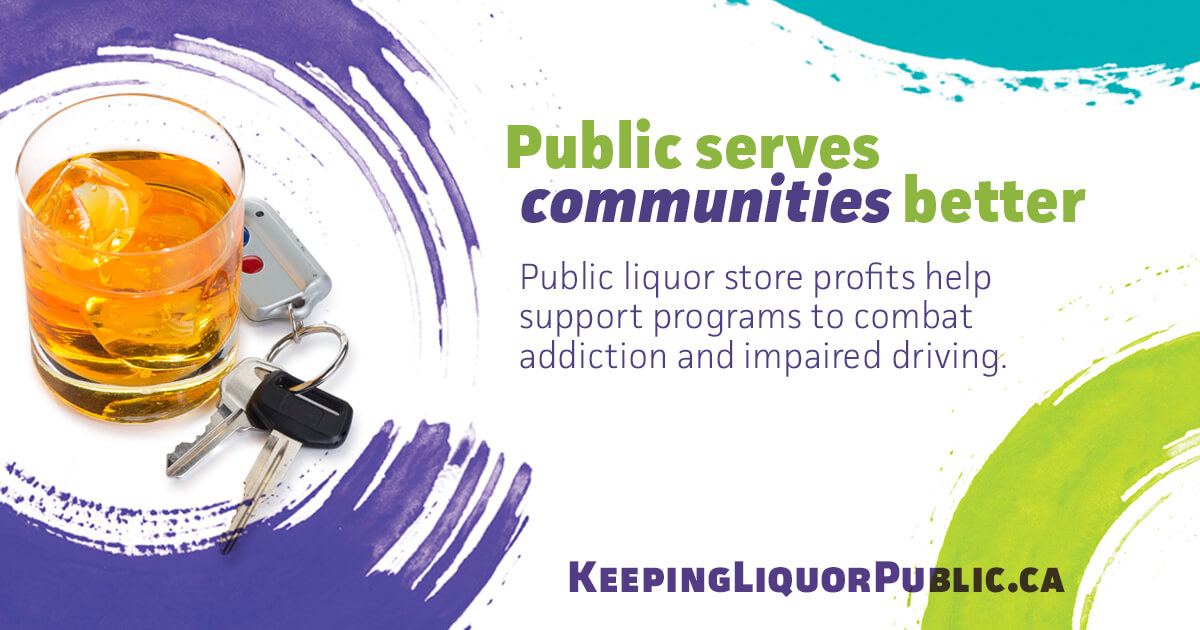 Public = Safer streets and healthier communities — because public liquor stores invest in safety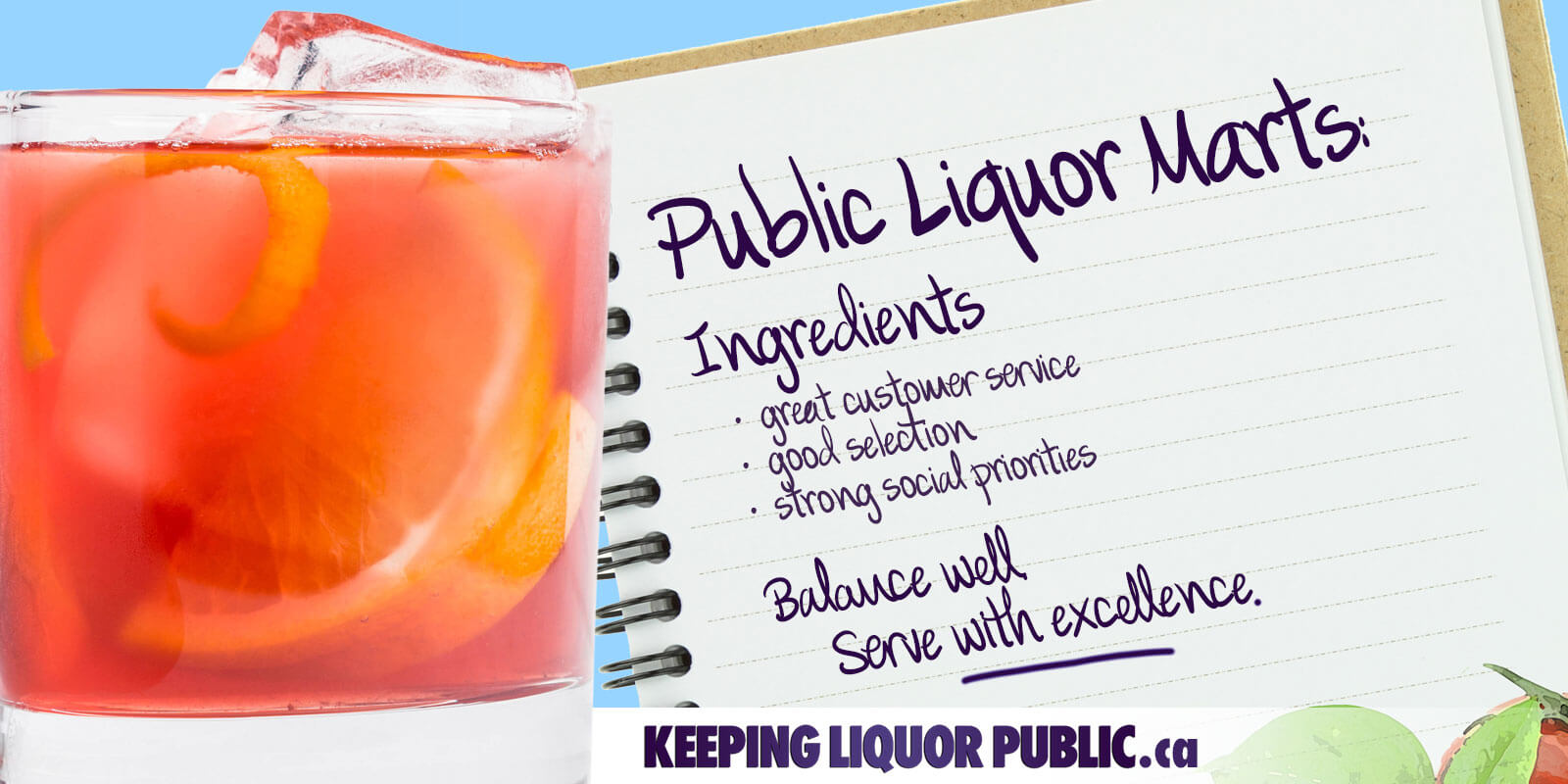 Public Liquor Marts Ingredients: great customer service, good selection, strong social priorities. Balance well & Serve with excellence.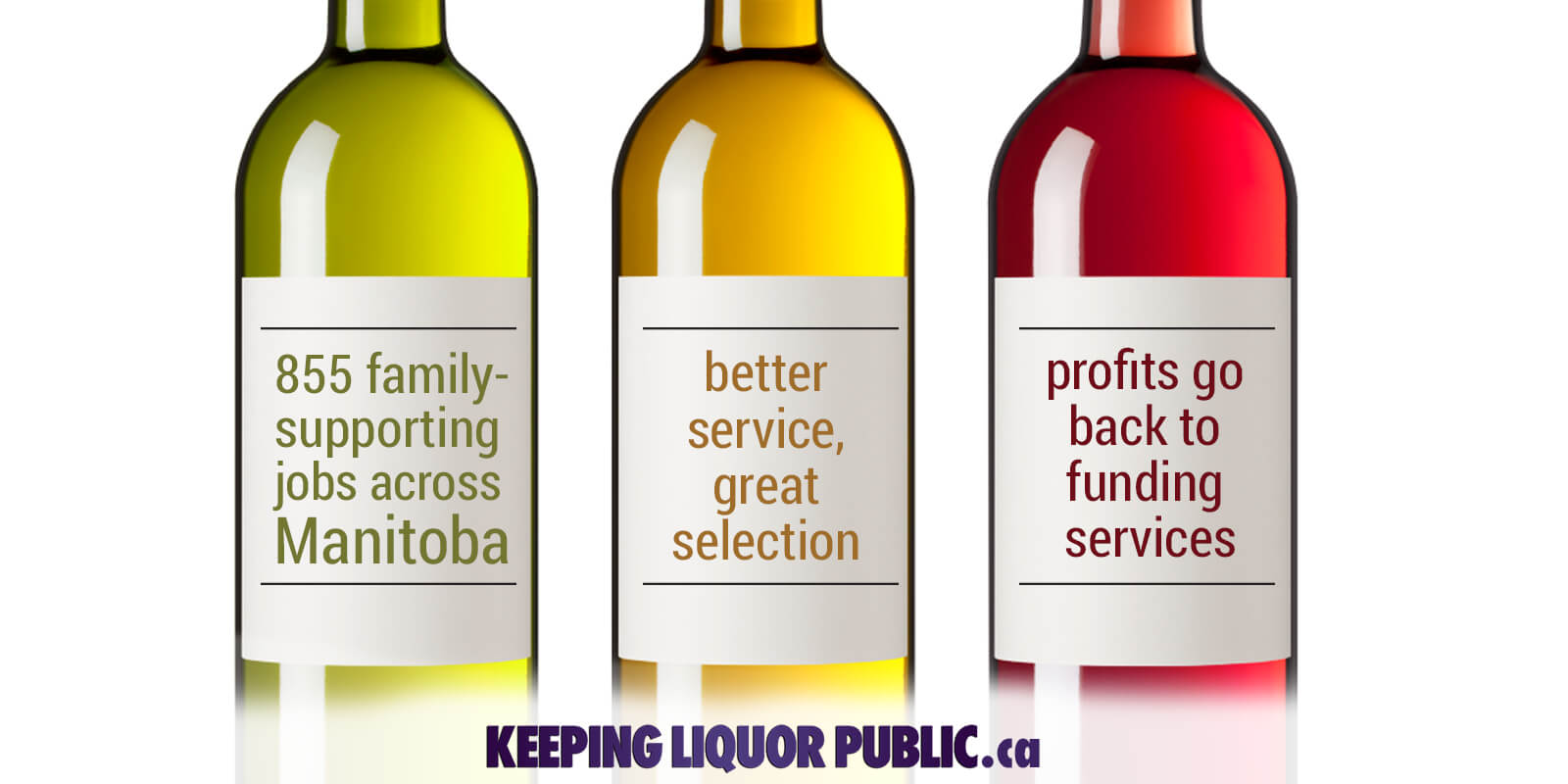 855 family supporting jobs across Manitoba; better service, great selection; profits go back to funding services.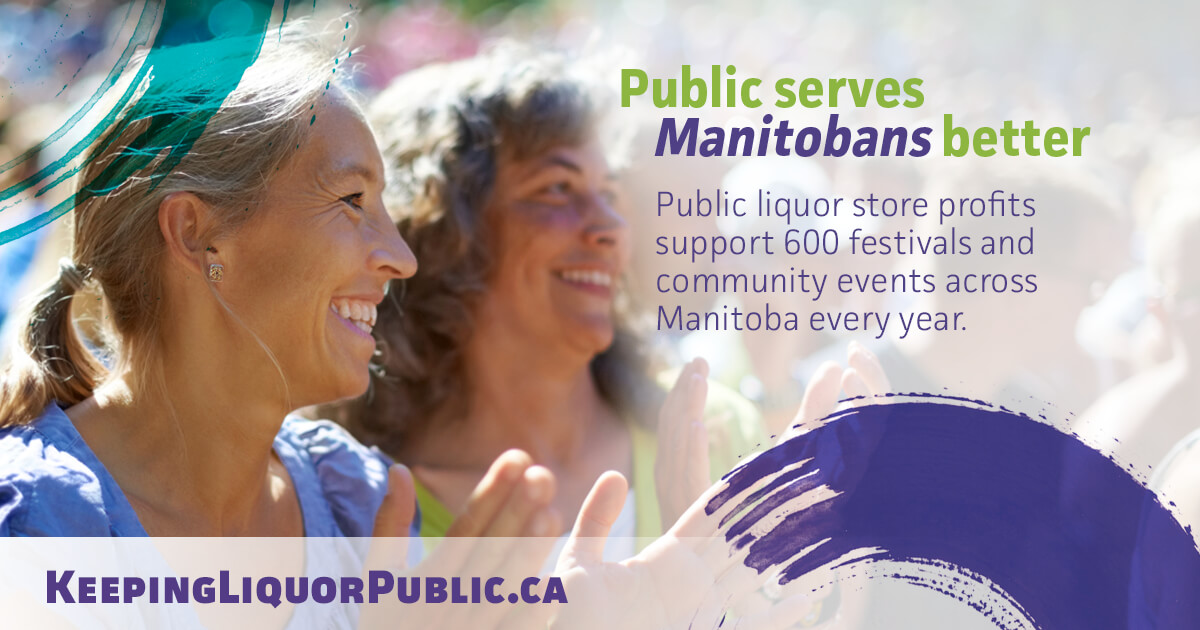 Supporting communities: Profits from Public Liquor Marts support hundreds of community events across Manitoba!
---
Coalition Partners
We're a coalition of Manitoba organizations working for public safety, strong communities and quality public services.
Manitoba Federation of Labour
United Steelworkers District 3
Canadian Union of Postal Workers
Manitoba Government and General Employees' Union
National Union of Public and General Employees
Manitoba Association of Health Care Professionals
Paramedic Association of Manitoba
Yvonne Block, former CEO, Addictions Foundation of Manitoba
Cantor's Quality Meats and Groceries
John Howard Society of Manitoba
Amalgamated Transit Union Local 1505