Share These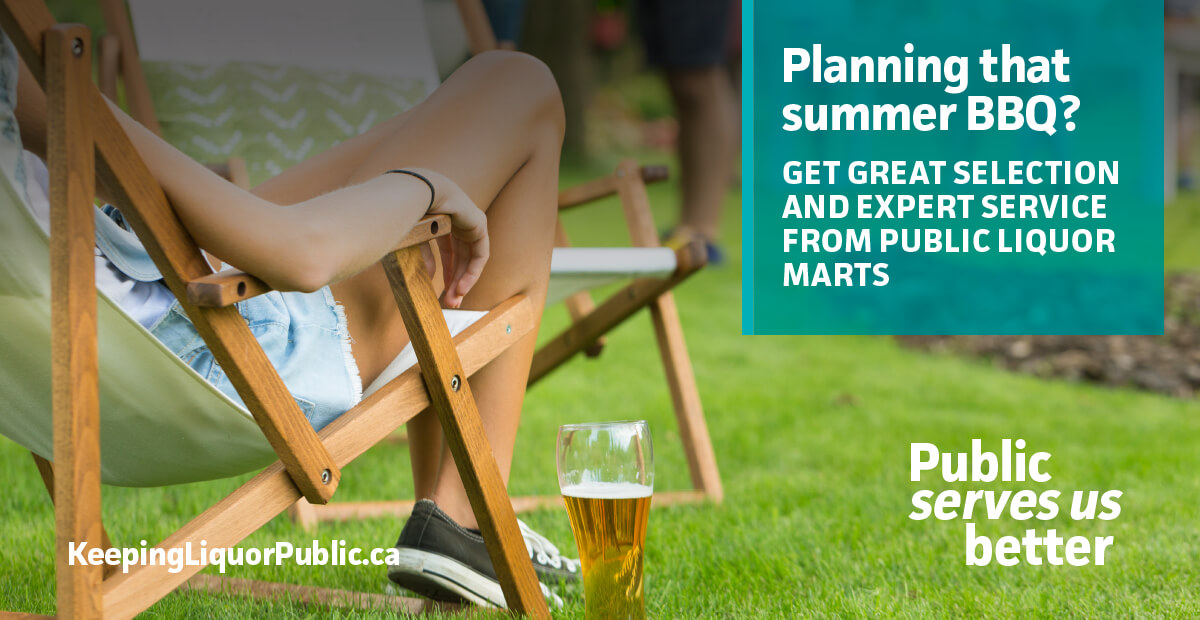 Great selection and expert service — public serves us better.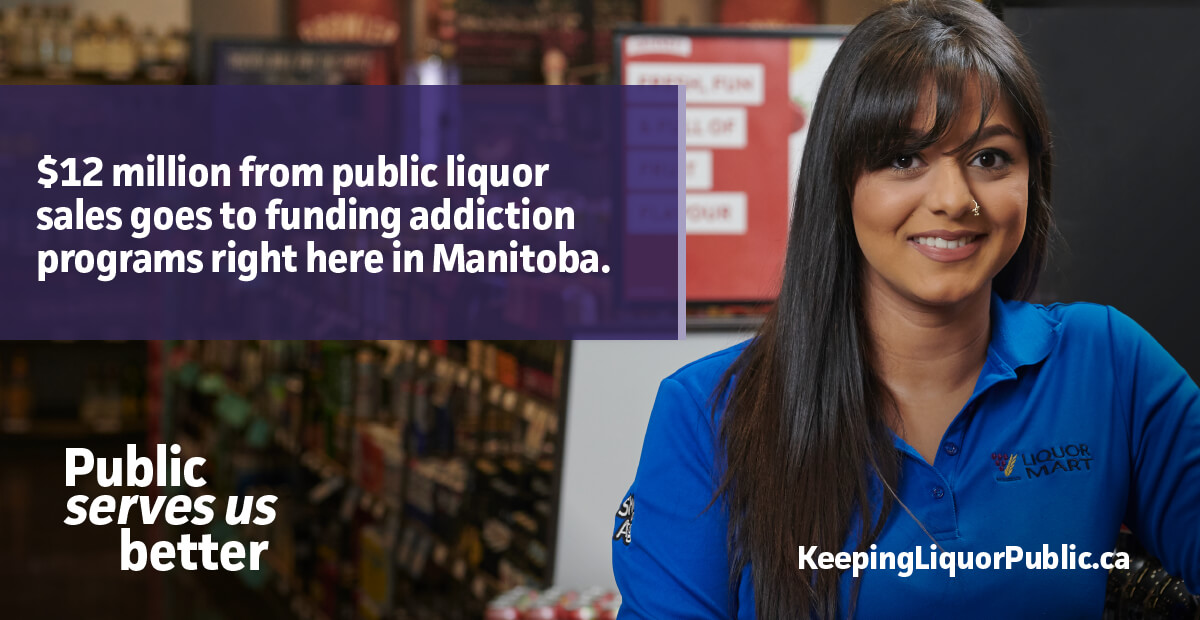 Manitoba Liquor and Lotteries invests $12 million a year to promote responsible drinking and fund addictions treatment programs in our communities.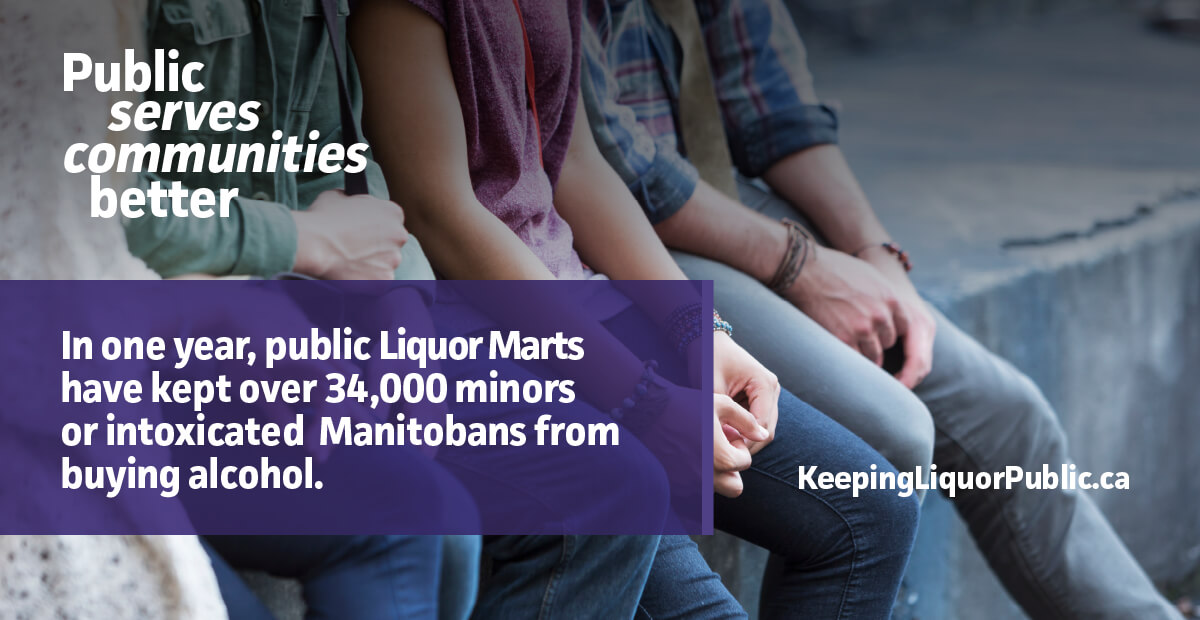 Responsible service helps keeps our young people safe.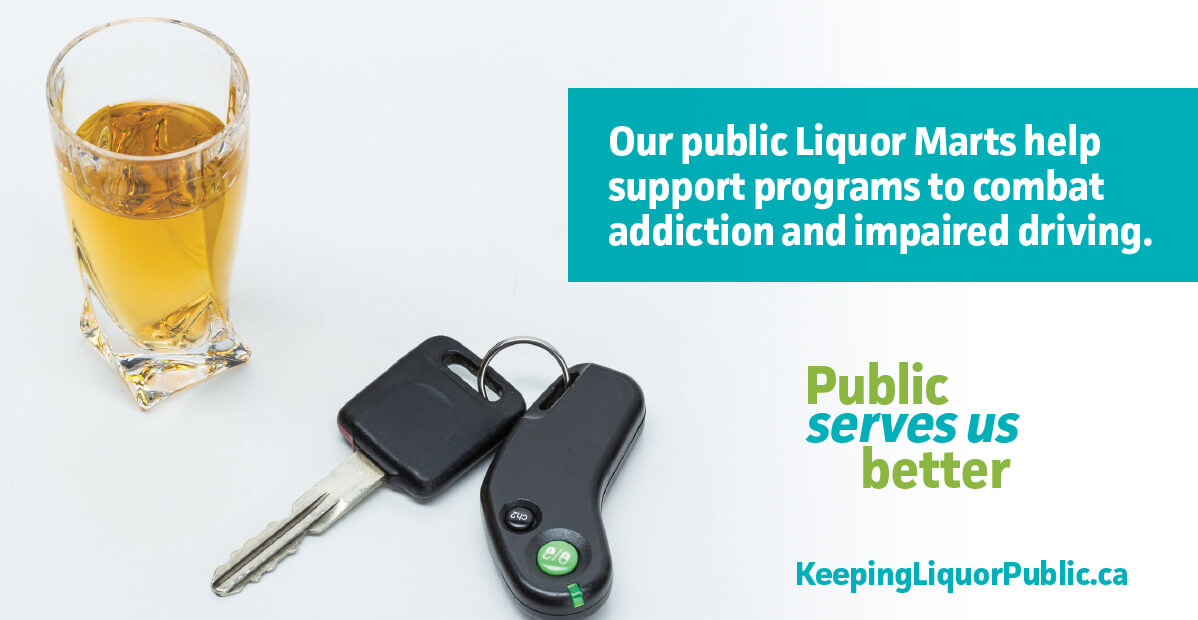 Safer streets and healthier communities — public serves us better.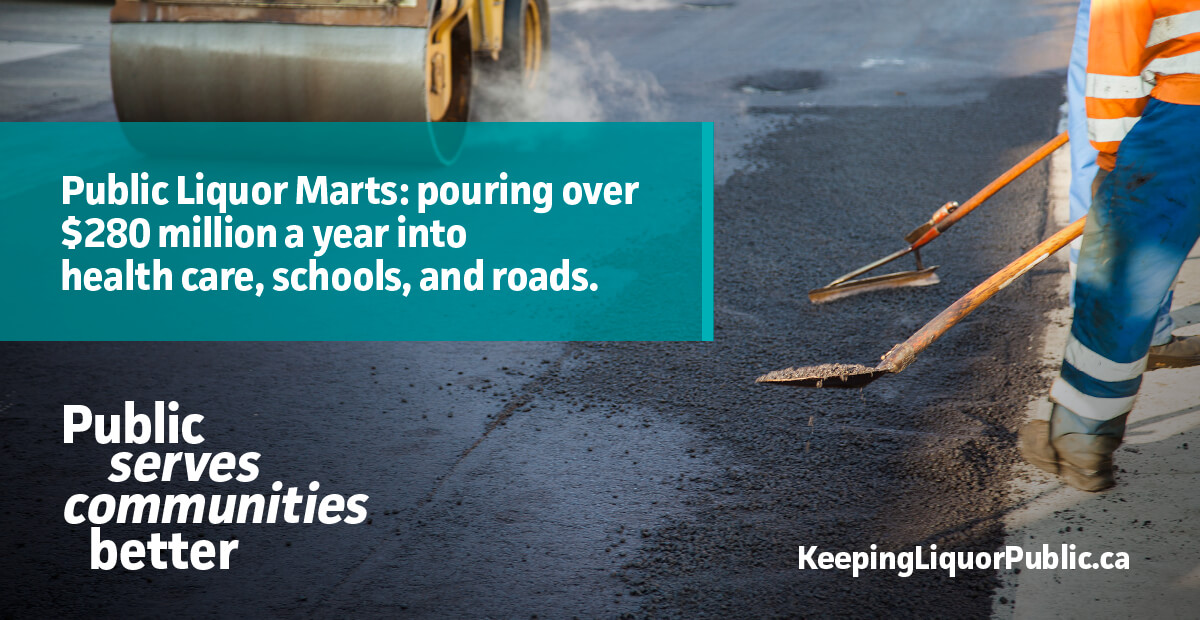 Profits from Manitoba's Public Liquor Marts stay in Manitoba — funding health, schools and more.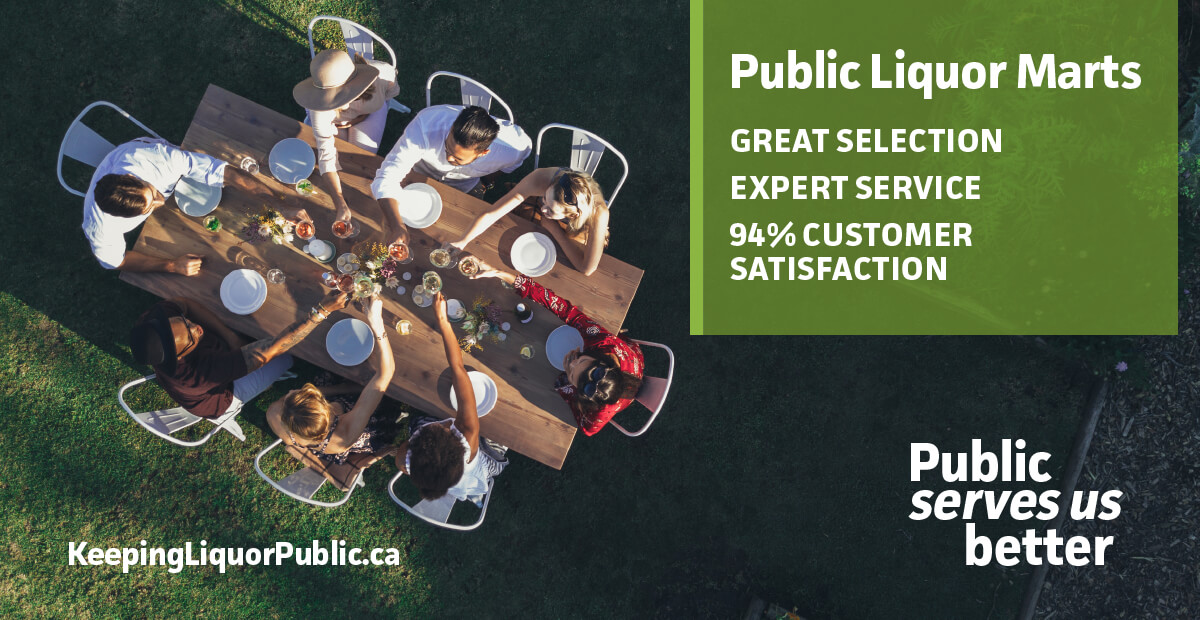 With 94% customer satisfaction, it's clear: keeping liquor public works for Manitoba!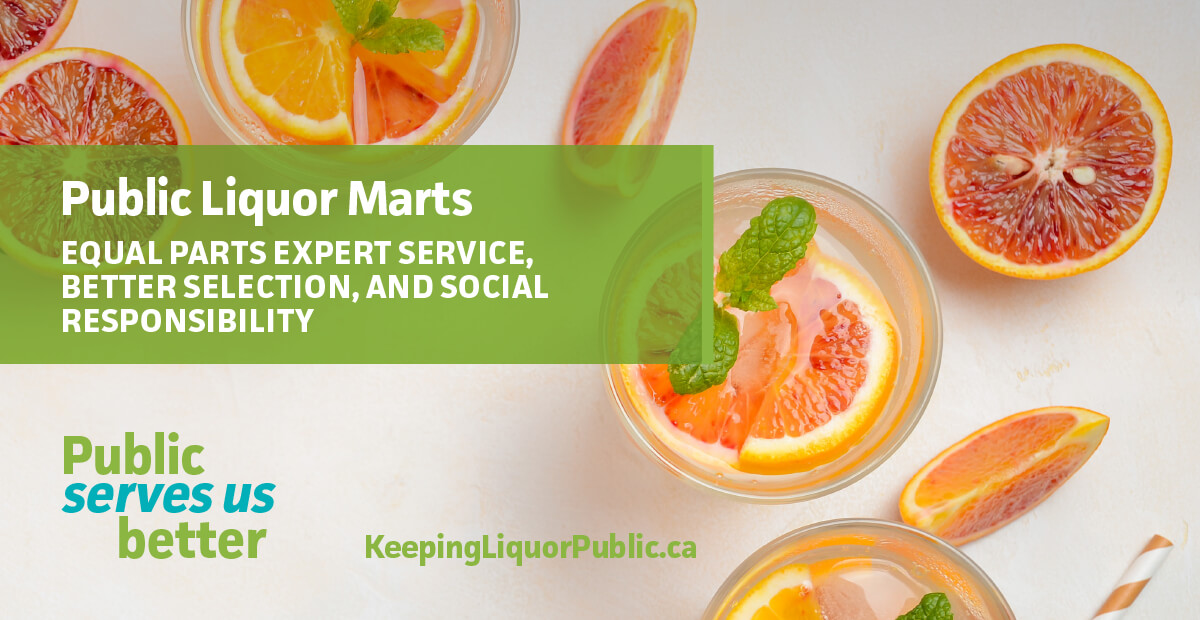 What makes a great cocktail? Equal parts expert service, great selection and social responsibility.
---
Coalition Partners
We're a coalition of Manitoba organizations working for public safety, strong communities and quality public services.
Canadian Union of Postal Workers
Cantor's Quality Meats and Groceries
Paramedic Association of Manitoba
John Howard Society of Manitoba
Manitoba Association of Health Care Professionals
Manitoba Federation of Labour
United Steelworkers District 3
National Union of Public and General Employees
Yvonne Block, former CEO, Addictions Foundation of Manitoba
Manitoba Government and General Employees' Union
Amalgamated Transit Union Local 1505