Why Does it Matter? Get the facts.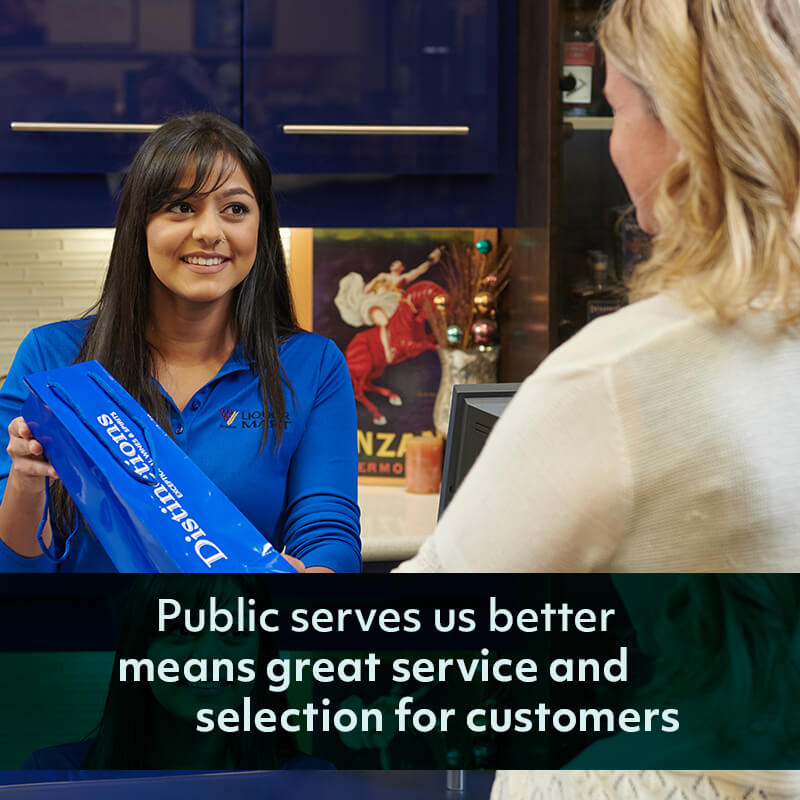 Public Liquor Marts work FOR CUSTOMERS:
Over 93% of Liquor Mart customers are satisfied with their overall experience.
Customer satisfaction surveys rate front-line staff at public liquor marts as extremely professional and very knowledgeable about the products they offer.
Public Liquor Marts are constantly modernizing to serve you better, from Express Liquor Marts in grocery stores to expanded hours and locations to bottle and cork stations to home delivery.
Private liquor stores can be smaller than Liquor Mart locations, and limit selection due to shelf space. If you want selection, you want public — carrying more than 4,500 products.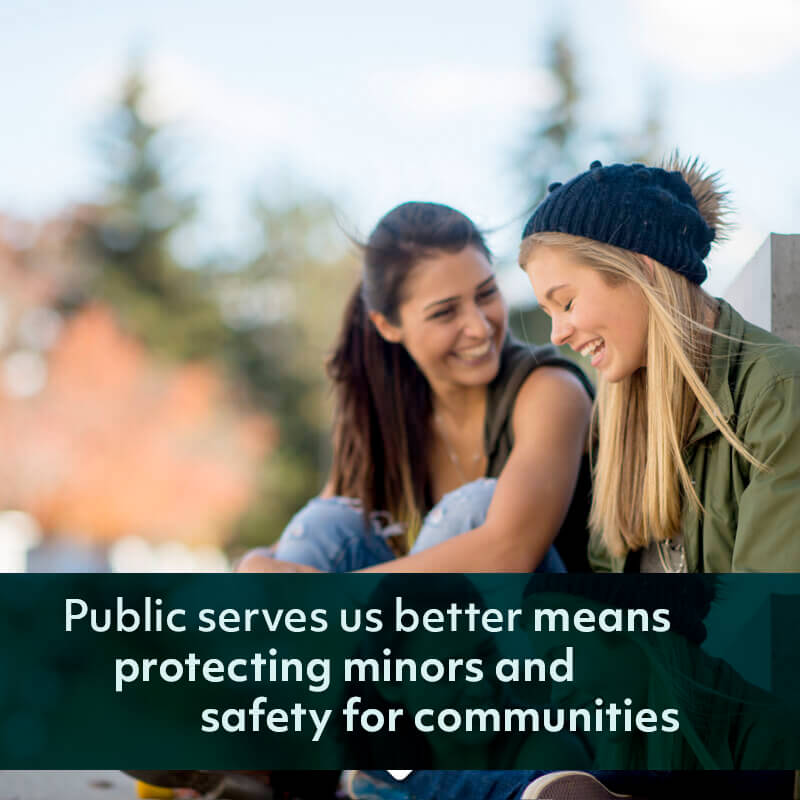 Public Liquor Marts work FOR COMMUNITIES:
Manitoba Liquor and Lotteries invests $12.9 million to promote safety, help fund addiction treatment services and help parents talk to their kids about alcohol.
Public Liquor Mart staff are trained to spot intoxicated and underage buyers. The result: safer communities and less underage drinking.
With enhanced security measures, Manitoba Liquor Marts were able to reduce thefts by 97%.
In 2019, Manitoba's public liquor stores began asking all customers for ID and refused services to over 12,000 intoxicated people and over 14,000 minors.
Manitoba's public liquor sales create more than a thousand community-supporting jobs.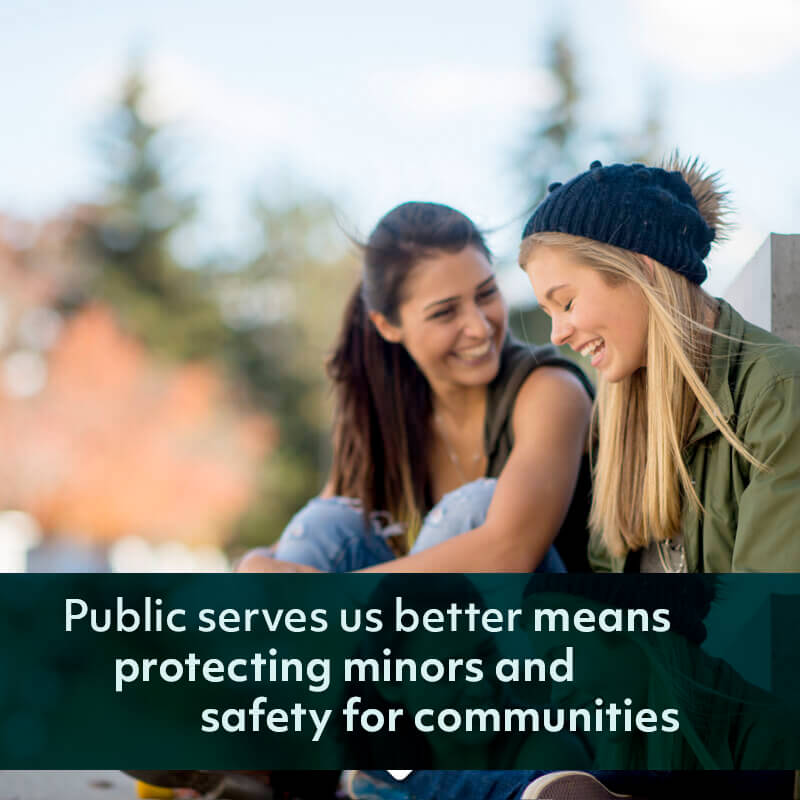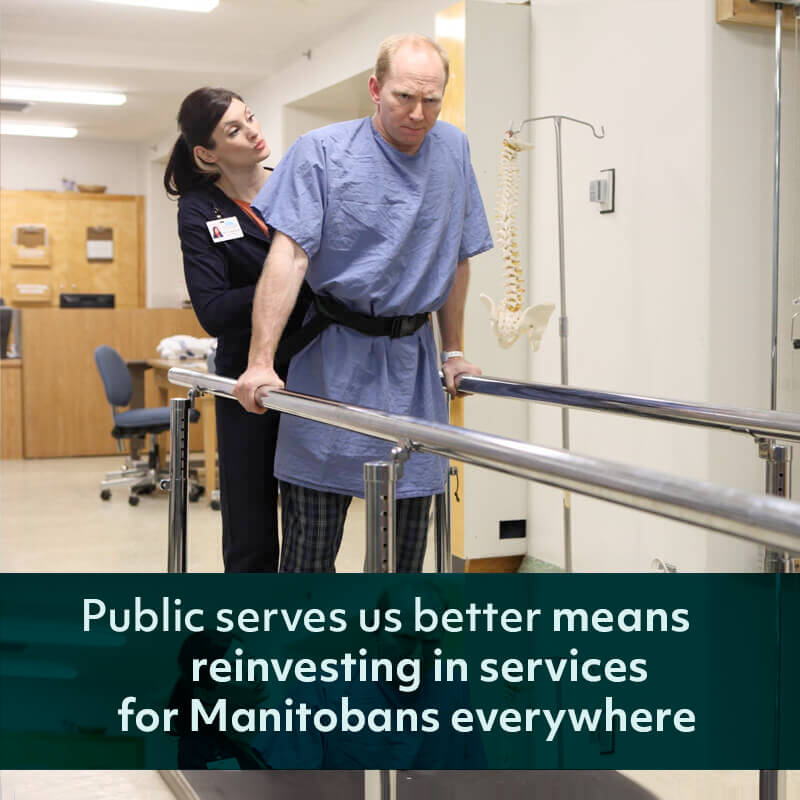 Public Liquor Marts work FOR MANITOBANS EVERYWHERE:
Profits from Manitoba's Public Liquor Marts stay in Manitoba. From 2021-2022, they generated over $315 million used to fund critical public services like health care, education, and infrastructure.
Because Manitoba Liquor and Lotteries is a Crown corporation, we all own it — and it's accountable to all of us, not to a handful of shareholders and foreign investors.
Manitoba Liquor and Lotteries invests in sponsoring events large and small across the province — from bringing the Canada Summer Games here, to supporting community events and festivals like Special Olympics Manitoba and Folklorama.
Share These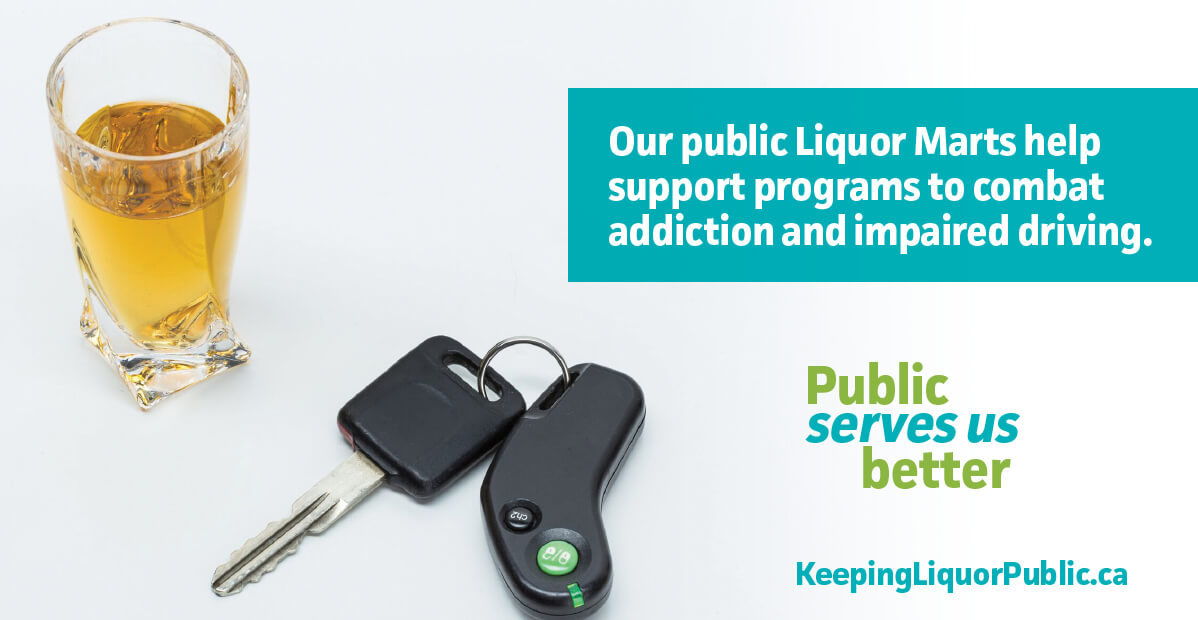 Safer streets and healthier communities — public serves us better.
From Express Marts to extended hours and home delivery, public Liquor Marts are more convenient than ever
Coalition Partners
We're a coalition of Manitoba organizations working for public safety, strong communities and quality public services.
John Howard Society of Manitoba
Manitoba Government and General Employees' Union
Canadian Union of Postal Workers
Paramedic Association of Manitoba
Cantor's Quality Meats and Groceries
United Steelworkers District 3
Amalgamated Transit Union Local 1505
Manitoba Federation of Labour
National Union of Public and General Employees
Yvonne Block, former CEO, Addictions Foundation of Manitoba
Manitoba Association of Health Care Professionals